oral enhancer toy
$16.00
enhance penis oral sex with a little assistance
Meet our first ever oral sex toy for penis play. Designed specifically for partner penis play to assist giving your partner a one of a kind oral sex experience. Made to sit at the base of the penis to give them a full deep throat sensation. Doesn't matter if you can't get it all in, this toy will create the illusion that you are a pro. Slide up & down while using your mouth to make your partner with a penis never want to go without again. With our skin like material & ribbed beads your partner will thank you (& probably us!) for many BJs to come.

Material

Material

oral enhancer toy

• Skin-Safe Rubber (TPE)
• Phthalate-Free
• Latex-Free
• Body-Safe

Features

Features

oral enhancer toy


• Enhances Oral Sensation
• Adds Stimulation at the Base of the Penis
• Warms to Body Temperature
• Tight Ribbed Beaded Interior Texture
• Easy-to-Clean Open-Ended Design
• Easy Handheld Use

Size

Size

oral enhancer toy (1 count)

• Easy Handheld Use
• 2 inches x 1.5 inches
Free from all of this nonsense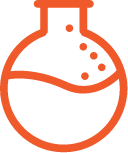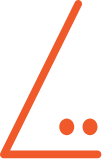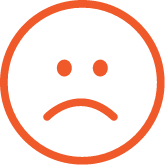 Oh, and we're vegan, gluten-free and hormone-free
why we made this
Because sometimes your mouth needs a helping hand...
enhance your
oral game
Cake's Oral Enhancer Toy takes oral sex to a new level. Stroke our new toy up and down to add extra feels to your partner's penis as you give the best job you can :). With our skin like material & tight beaded interior, they will ask to add this to your oral routine time & time again. Fits in your hand perfectly and makes plenty of room to go as far (or as little) down the shaft as you can handle. You can thank us later ;).
take it solo
if you want
Although this toy is designed for oral sex, there are no rules! Use the toy on yourself by massaging your penis for the ultimate tease or edging play. It's your penis!! No one knows what feels better than you do, and we aren't going to try and tell you any differently. Add our best selling Toy Wonder and feel this magic toy bring added tension with the best slide and glide sensation.
keep it going with
our toy time kit
This toy will bring hours and hours of fun and pleasure, so return the favor by taking care of it! Every toy deserves some love, and this one is no exception. Use Toy Wonder for added comfort as you stroke on yourself or your partner. After getting dirty get clean with our new Toy Cleaner with our essential foaming formula. Finally, top it off with Toy Powder to keep this little toy in tip-top shape for many sessions to come.
Free from all of this nonsense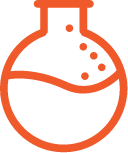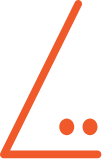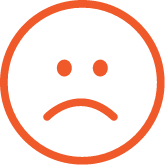 Oh, and we're vegan, gluten-free and hormone-free
oral enhancer toy reviews
"Oral sex used to be hard, it just got easier"
"Loving this as an edging toy!"
"When you're big... this toy helps finish you off :)"
What customers are feeling
the only thing that should be hard about oral... is the penis
I used this on my boyfriend after I started getting lock jaw, it has changed everything. I used to struggle pleasing him in the exact way he wanted and this toy allows me to give him that full deep throat feeling without breaking my jaw!
the tight beads make it 5 STARS
Me and my partner love using this solo & when giving each other head. Although I am used to going all the way down this is such a different experience and way better to be honest. I'll never give head without it again.
my new fave edging toy
It's hard finding an edging toy that does the trick. Although it's 2" long it's all you need to tease yourself enough to get you going but still wanting more. Do NOT miss out my fellow edgers!!