tush cush
a hybrid formula to make all your rear-endings happy ones
Butt stuff can be intimidating. The best thing for butt play is a lube that provides great cushion, lasts a long time, is a breeze to clean and, oh yeah—is good for that uber-sensitive skin. Tush Cush, a hybrid formula of water & premium silicone jelly, giving you the best of both worlds, making backside experiences easy and fun.
Ingredients & Size

Ingredients & Size

tush cush (3.3 fl oz)

Propylene Glycol, Water (Aqua), Phenoxyethanol, Dimethicone, Cellulose Gum, Cyclopentasiloxane, Sodium Polyacrylate, Trideceth-6, PEG/PPG- 18/18 Dimethicone

Cake's Tush Cush personal lubricant is a 510K FDA approved lubricant. More information can be found on file with the FDA using reference code K181408.

Cautions

Cautions

tush cush

If an irritation or discomfort occurs, discontinue use and consult a physician. Very slippery on surfaces. Clean spills immediately. Keep out of reach of children and pets. This product is not a contraceptive or spermicide.

Features

Features

tush cush

• Hybrid formula lubricant of water & premium silicone
• Long lasting
• Moisturizing
• Thick jelly
• Free from desensitizers
• Safe on sex toys
• Latex condom safe
• Easy cleanup
free from all this nonsense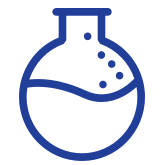 Oh, and it's hormone-free.
Tested on consenting adults.
why we made this
Butts need good ingredients, too. Our moisturizing formula has allllll you need to keep your skin healthy and prevent tears.
ouch-free? yes, please.
Our new Tush Cush hybrid formula is specially designed, tested and approved by newbies and anal-sex experts alike. Our premium formula creates an airy cushion to help ease discomfort and increase pleasure.
new hybrid formula
Being a hybrid of water & premium silicone you get the best of both worlds without sacrificing anything. Our moisturizing formula keeps skin healthy, prevents tears, and is condom safe! Easy to clean up & lasts longer than ever.
we believe in shame-free play
No shame. No guilt. Only good feelings here. Have at it and don't think twice about it!
free from all this nonsense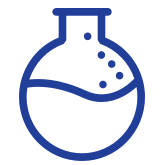 Oh, and it's hormone-free.
Tested on consenting adults.
"I think plush is an understatement. It's really thick which I don't normally love, but it really makes the whole experience rather nice and soothing."
What customers are feeling
Thick!
The thick consistency made it the best experience yet. I cannot wait to use this lube next time!
Very soothing
Soooo much more pleasureful and soothing than the previous lube I was using. This is now my preferred lube and I'll be buying another bottle whenever I run out!
Amazing!
Very smooth and slick, but not at all sticky. Super easy to cleanup afterwards and it feels wonderful.
Reviewed by Kyle David C.
Verified Buyer
I recommend this product
Just right
This lube is the right balance of slickness and consistency. Not too greasy or watery. It is just right.
Should have bought this sooner
I am fairly new to anal play and this lube makes it so much easier and enjoyable.
Great lube
Cake is a fun brand and a great lube.
tush cush
Very silky and smooth, definitely works well for anal play as it was designed for. Love that you do not have to keep reapplying, long lasting.